Analog Luv - Mini prints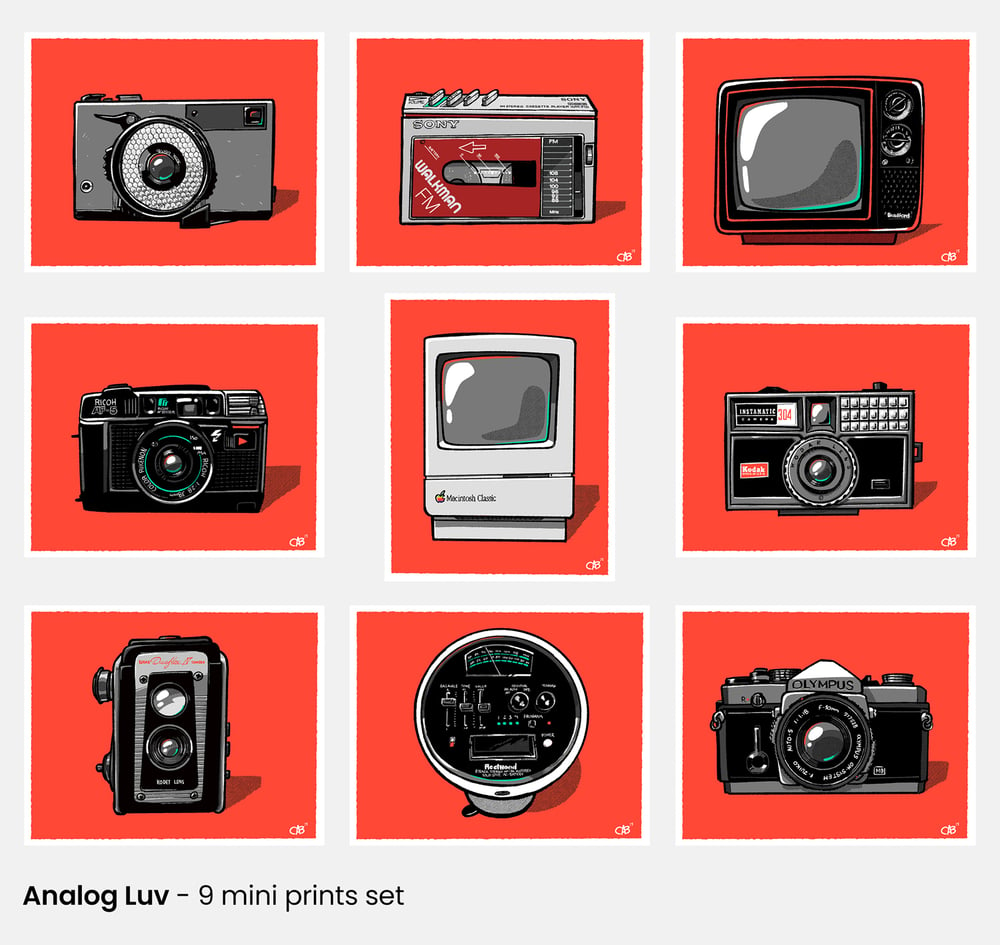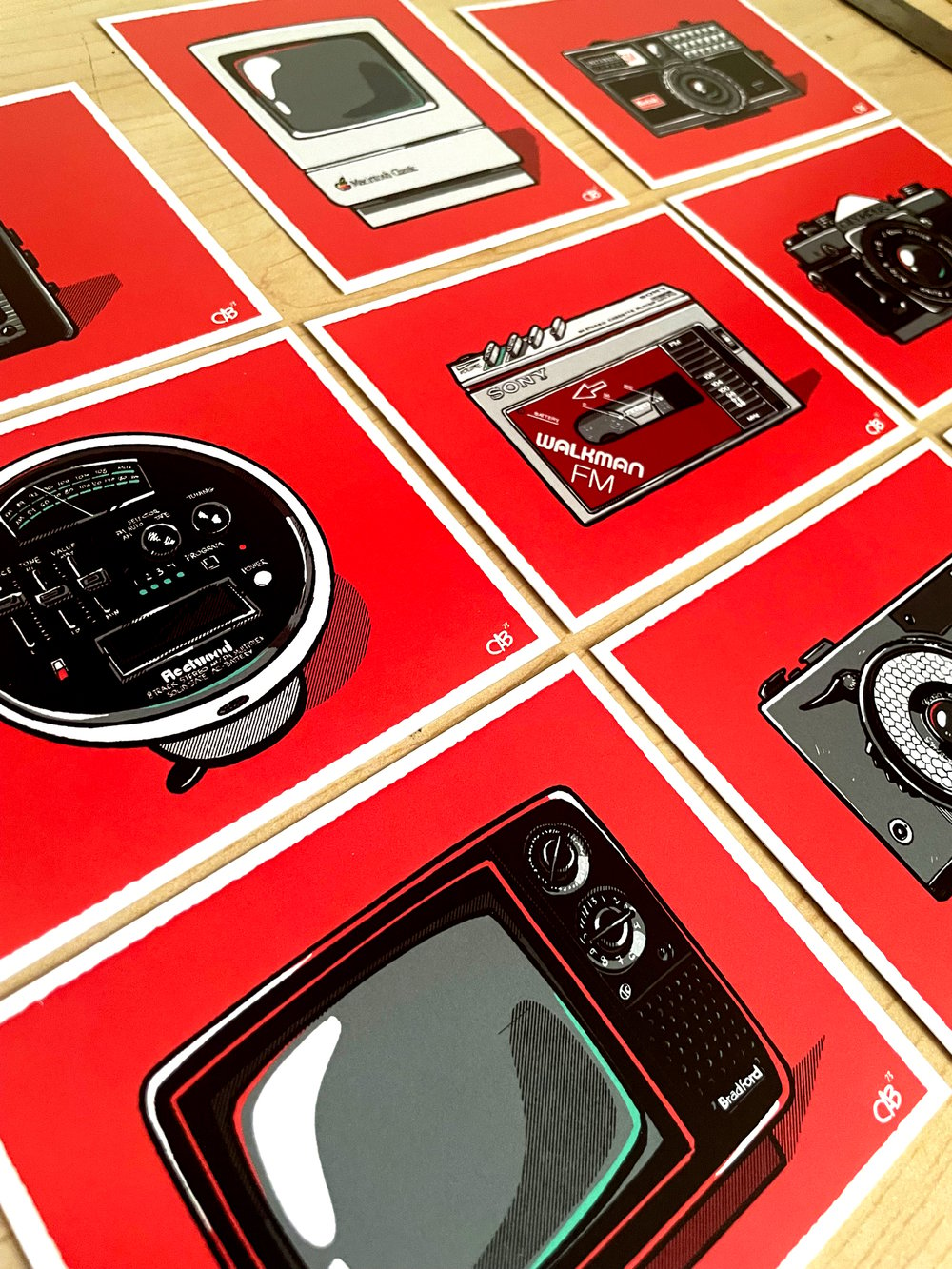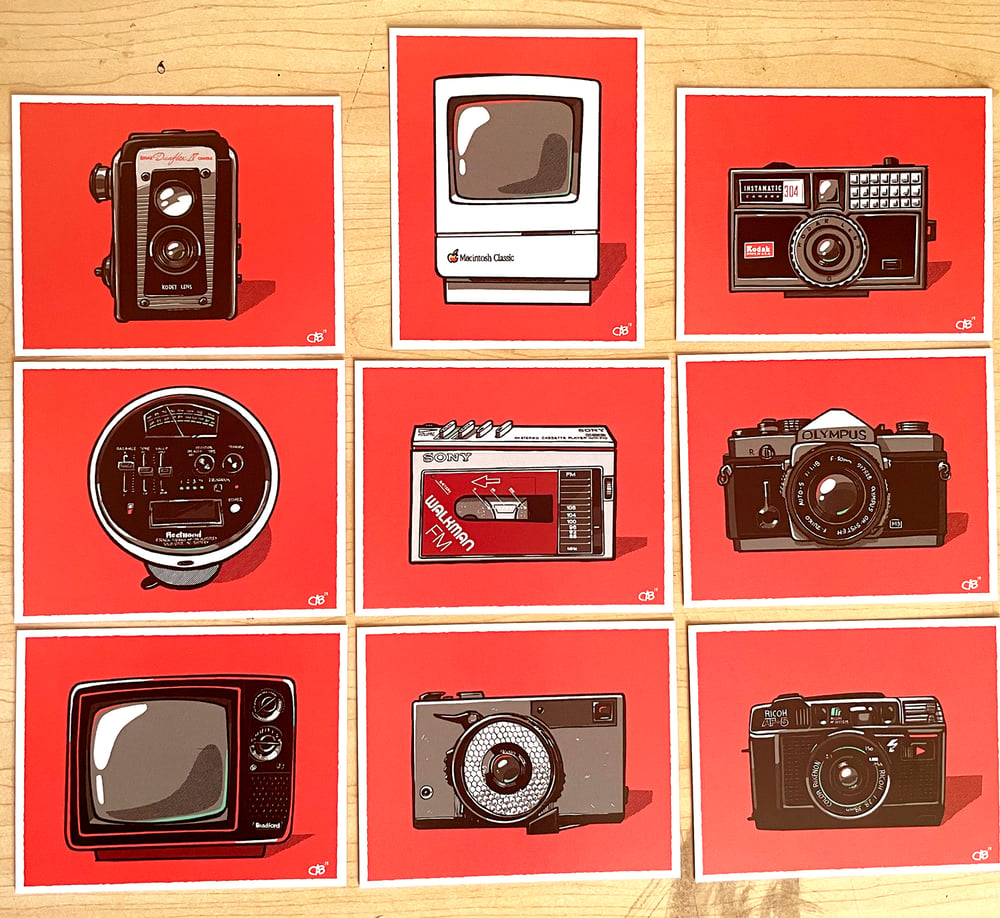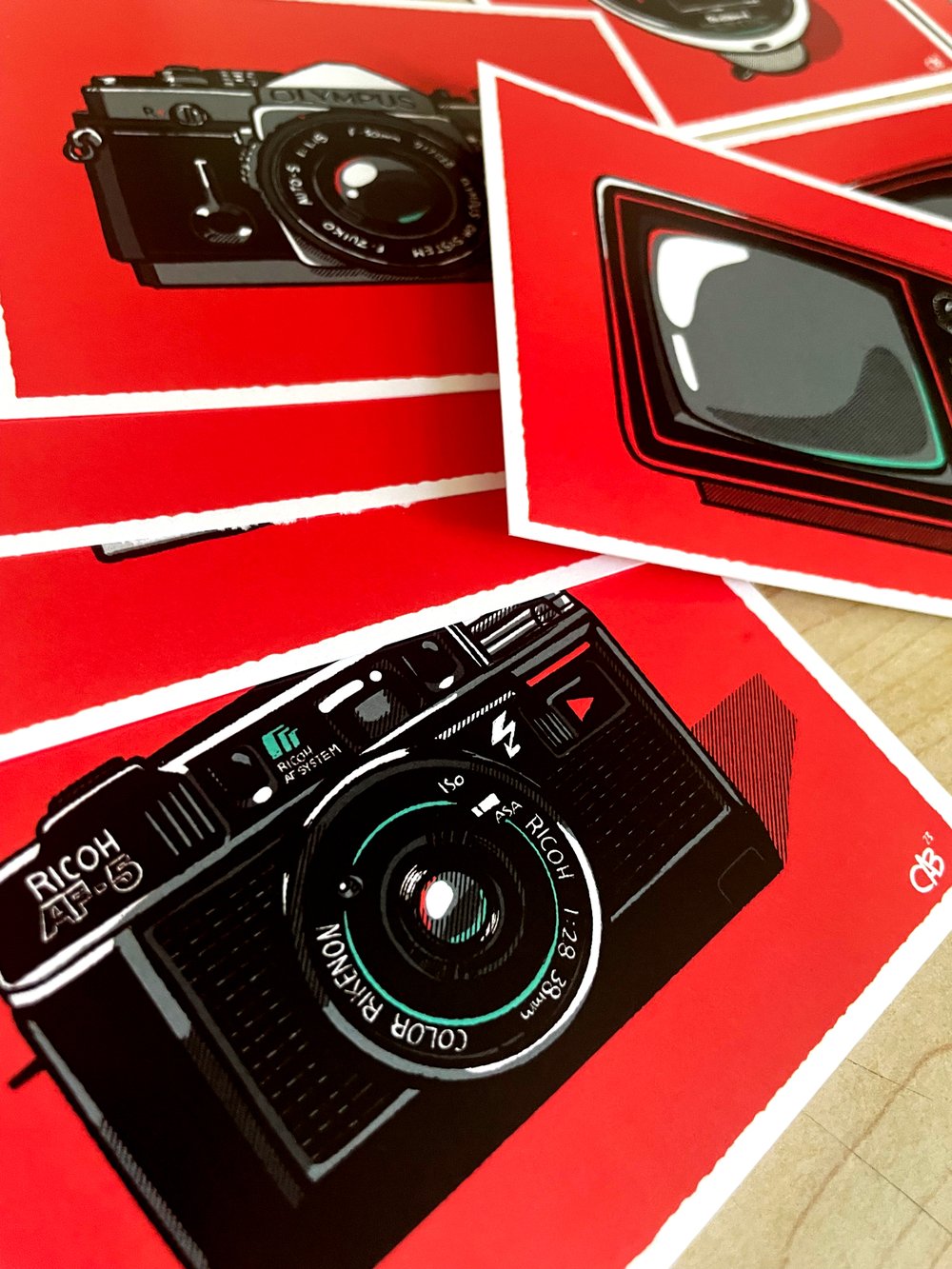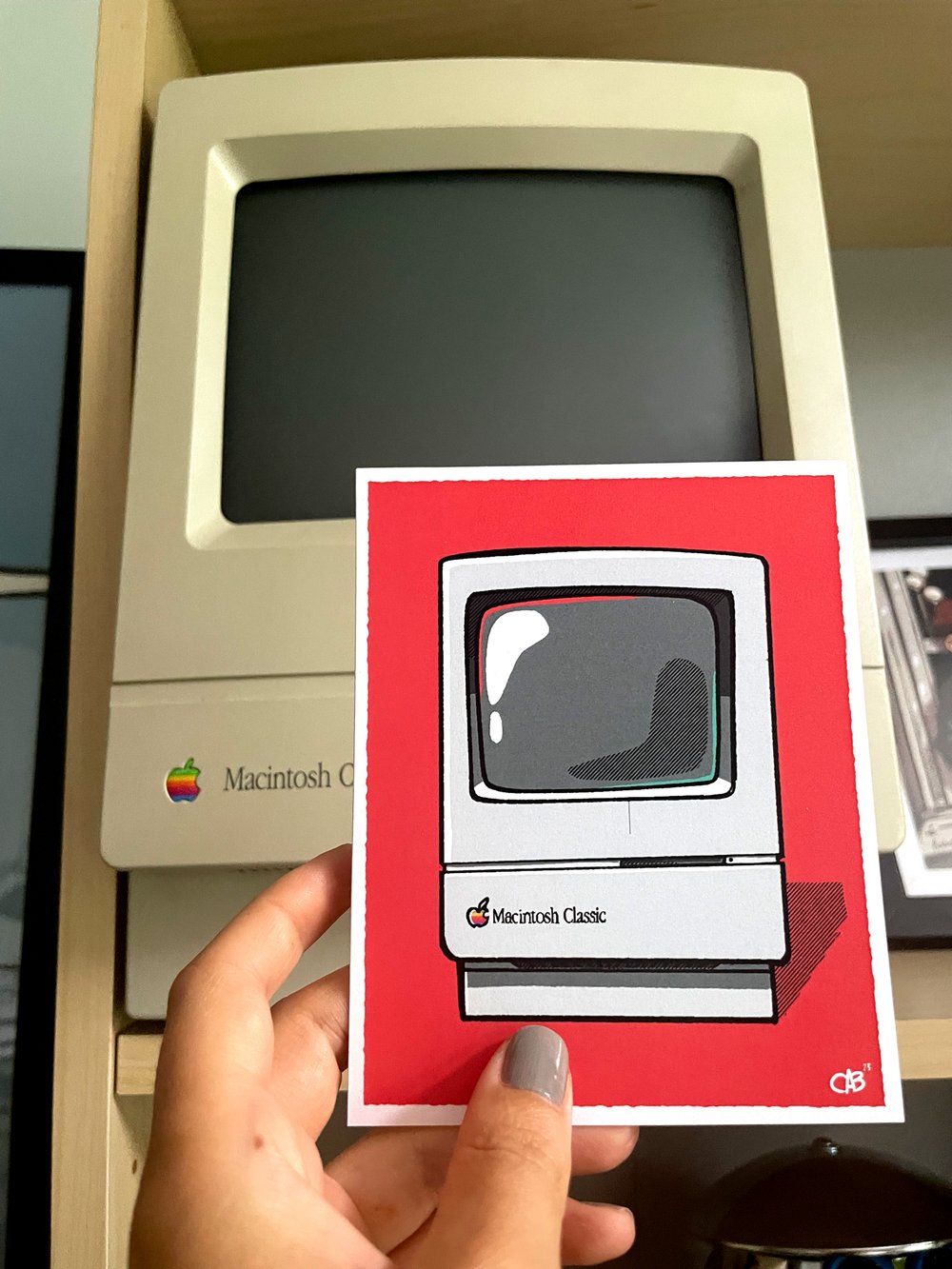 Back when I was recovering from surgery, I started drawing my favorite objects. It was easy, it was satisfying and I enjoyed every second of it. Fast forward a few months later and the series is now done and made into prints.I always liked film cameras as objects so naturally, I have a quite a few as decorations at home. I have no reason for owning an old Classic Macintosh though. It is what is is.
//
Pendant que j'étais en convalescence, j'ai décidé de dessiner mes objets préférés. C'tait facile, satisfaisant et surtout, très le fun. Plusieurs mois plus tard, je viens de terminer la série et d'en faire des prints. Je sais pas si ça paraît, mais j'aime beaucoup les vieilles caméras et j'en ai une couple comme décoration. Cherchez pas la raison pourquoi j'ai un Mac classique par contre. C'est juste de même.
- 9 mini-prints bundle // paquet de 9 minis-affiches
- Digital print // impression digitale
- 4x5 inches / pouces